Firstly what is Wound Surveillance? ARANZ Medical defines Wound Surveillance as the ongoing and systematic collection, analysis and dissemination of accurate data about wound behaviour to improve healing outcomes.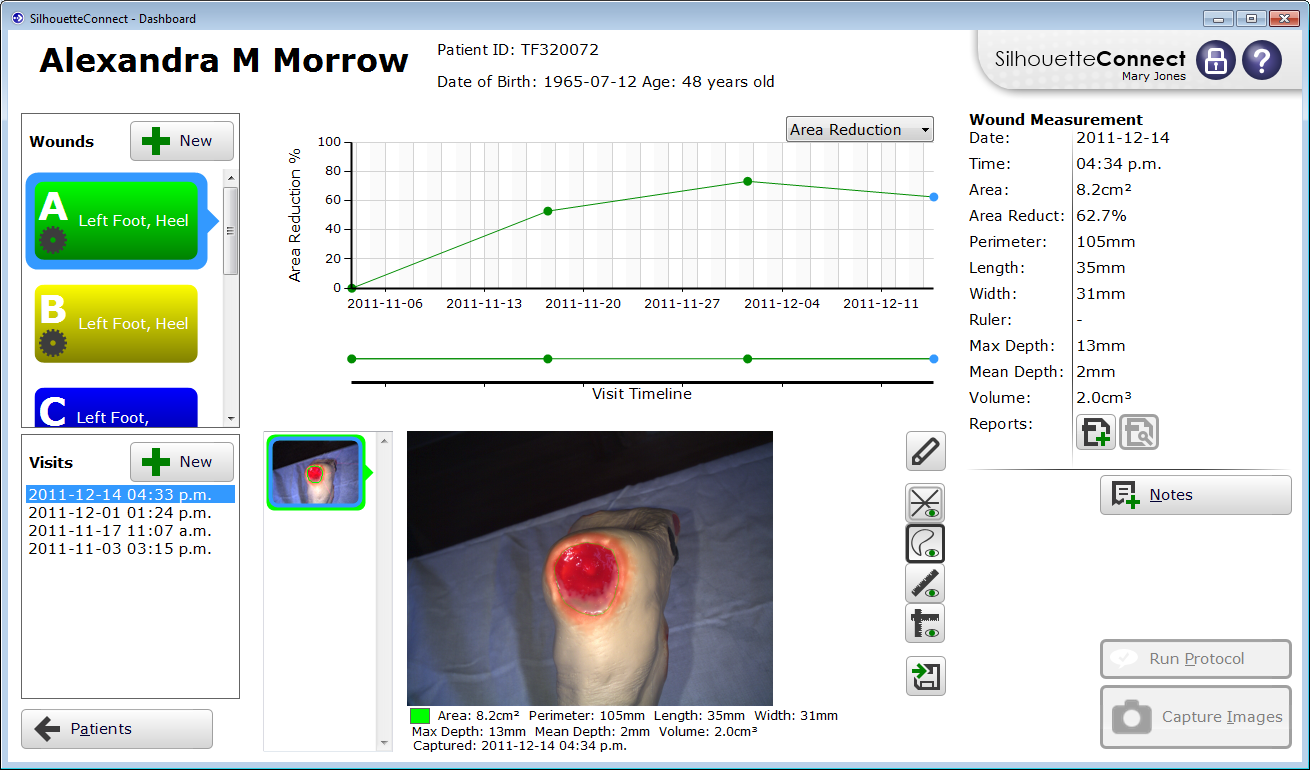 Figure 1: SilhouetteConnect dashboard with wound progress chart and wound size data (sample data with wound model)
Wound Surveillance is emerging as a systematic and standardised approach to wound assessment based on availability of digital wound assessment technology such as Silhouette. The Silhouette system enables clinicians to capture accurate digital information on wounds at the point of care, including wound images, 3D wound measurement and assessment notes. This builds capability to reliably document, report and share data on wound status across the organisation.
ARANZ Medical's Chief Medical Officer, Dr Mark Nixon, sums up why wound surveillance is becoming an influential concept in advanced wound management practice:
"With effective, precise wound surveillance, facilities can:
More effectively manage wound-related risk using reliable evidence
Improve wound-related multidisciplinary team communication across multiple and remote sites
Oversee non-specialist wound assessments to improve point-of-care practice
Improve patient comfort and compliance
Make better-informed treatment decisions that enable more effective healing.
Share this entry